Mommy Makeover
What is a Mommy Makeover?
Mommy makeover is a surgical procedure to restore the shape and appearance of a woman's body after child birth.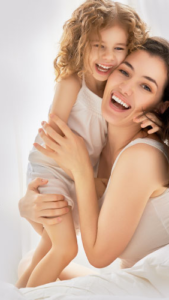 It has become one of the most popular procedures for moms who want to look as great as they feel.  It is a surgical procedure that targets multiple "problem" areas that women have post childbirth.
It commonly includes a tummy tuck to remove loose skin in the stomach and breast lift or augmentation to address breasts that have deflated.  Liposuction may also be performed to help with body contouring and some even choose a Brazilian butt lift.
"Some patients elect to have their body concerns addressed in a single surgery," says Dr. Garo Kassabian, while "others prefer to stage surgeries for various reasons."
A mommy makeover can help reverse some of the effects of motherhood by flattening the stomach and restoring lift to the breasts.  Keep in mind it is not a replacement for exercise, a healthy diet or a weight loss solution.